So, you've got a cool landing page template, a fantastic header and you've created an attention-grabbing headline; the next thing to do with your landing page is to include an effective opt-in box. The opt-in box is the form that appears on every landing page you see and has a spot for subscribers to include their name and email address. You want to actually encourage people to do this so it's important that you get the opt-in box right! There is an art to creating an effective opt-in box so we're going to explore that here.
So, let's look at some opt-in forms that have proven to be effective. The form pictured below is used on Frank Kern's site and is very enticing to viewers. He explains in his headline that you are going to get something worthwhile for free and lets you know what you will get. One thing that you should take note of is the language used; simply using 'subscribe' is not so attractive and has been proven to be less effective. By using a more emotive sentence such as 'get access now' the viewer feels that they are getting something special and possibly could be missing out if they do not subscribe.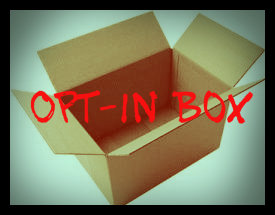 Another important factor for having an effective opt-in is the positioning of the form on your page.  If you place it in the right side-bar it is very easy to scroll down and ignore the form, whereas if you position your form in the middle of the page scrolling down, it is difficult to miss. Below is an opt-in form for the Forex Trading Cheat Sheet Page. This is another example of a page that has got the opt-in right and is proven to be effective. You are told exactly what you are going to get and they use attractive imagery on the page. Use of arrows draws the eye down and they have positioned the opt-in box horizontally so that it can't be missed.
A key point to remember when creating your opt-in is not to be too creative. You want to give people the basics; this is what you get, this is why it's good, get it now and this is exactly what you have to do to get it now (perhaps using arrows to direct people to your opt-in form).
Bear in mind when you create your opt-in box that you've probably already told people what they are going to get in your primary headline. Use of words such as 'free' in your headline are always great as visitors to your site will find this attractive. Keep the opt-in form basic; you do not want to put people off by requiring them to fill out too much information. Just an email address is fine, or perhaps first name and email address. Remember with an opt-in form, collecting the email address for your list is generally the main objective.
Pages that were discussed:
Page 1 – Frank Kern
Page 2 – Forex Trading
Page 3 – The Coaching Institute
Page 4 – Product Launch Formula
Page 5 – B-School
Page 6 – Amy Porterfield